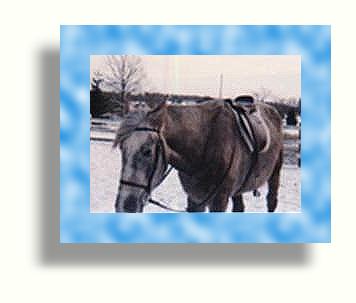 This is Scarlet she is the daughter of Bobby shown below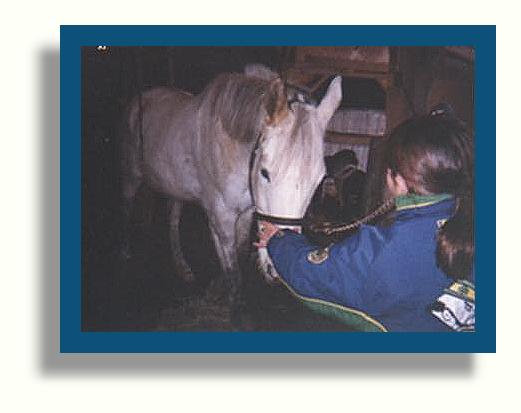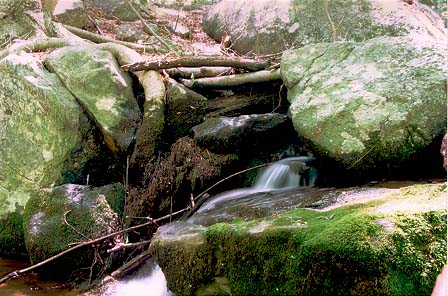 This is a beauitful land mark that run's off the Shades Mill Lake. Now it's frozen but it's still very pretty. If you keep your eyes open you might see it when we go on the trail rides.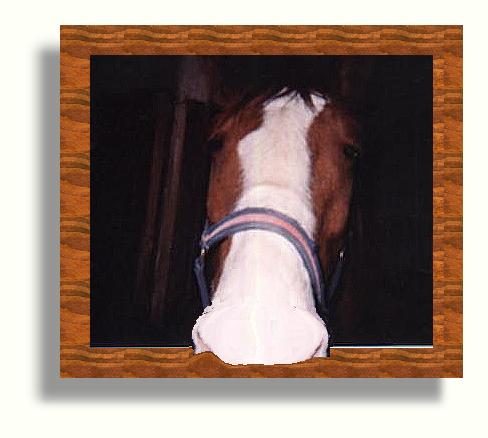 Above: Annabelle aka Annabella. (in cause you are wondering her nose isn't really that long, we fooled around with the picture)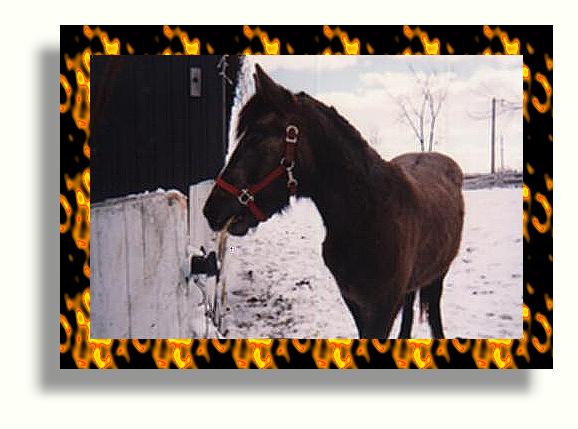 Mandy, posing perfectly again!